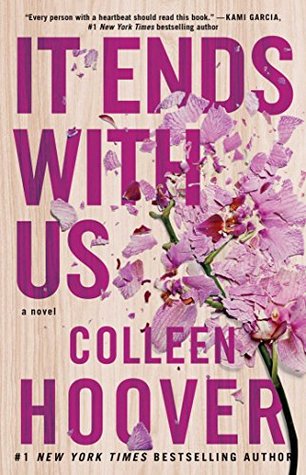 It Ends with Us
by
Colleen Hoover
My rating:
5 of 5 stars
TO COLLEEN
Colleen Hoover,
You are my Queen. You not only shared with us a piece of your own personal history, but also addressed and explored the difficulties and differences in every individual situation.
Even though they were just characters I felt every gut wrenching moment of their story. I lost count how many times I would cry while reading, and lost count how many times I would smile or even burst into laughter. Thank you, Colleen, for allowing us this insight and experience.
HER BOOK/BOOKS
This book was powerful, not just in its writing but in its truth (if that makes any sense?). This book took with it a bit of my soul, and you know what? I'm fine with that, because I pretty much expect that to happen whenever I read one of Colleen's books - I never come out of the end in one piece. However, in the end I am still satisfied, because no matter the severity of the issues in her stories you can still find the enjoyment in reading them, something to relate to, or something you can learn from. Her books will always leave an imprint on you.
I kneel to you, Colleen. I am forever a loyal reader. <3
**I would just like to quickly thank both Colleen and her assistant, Stephanie, for sending this to me! I love it and will cherish it always!**
View all my reviews