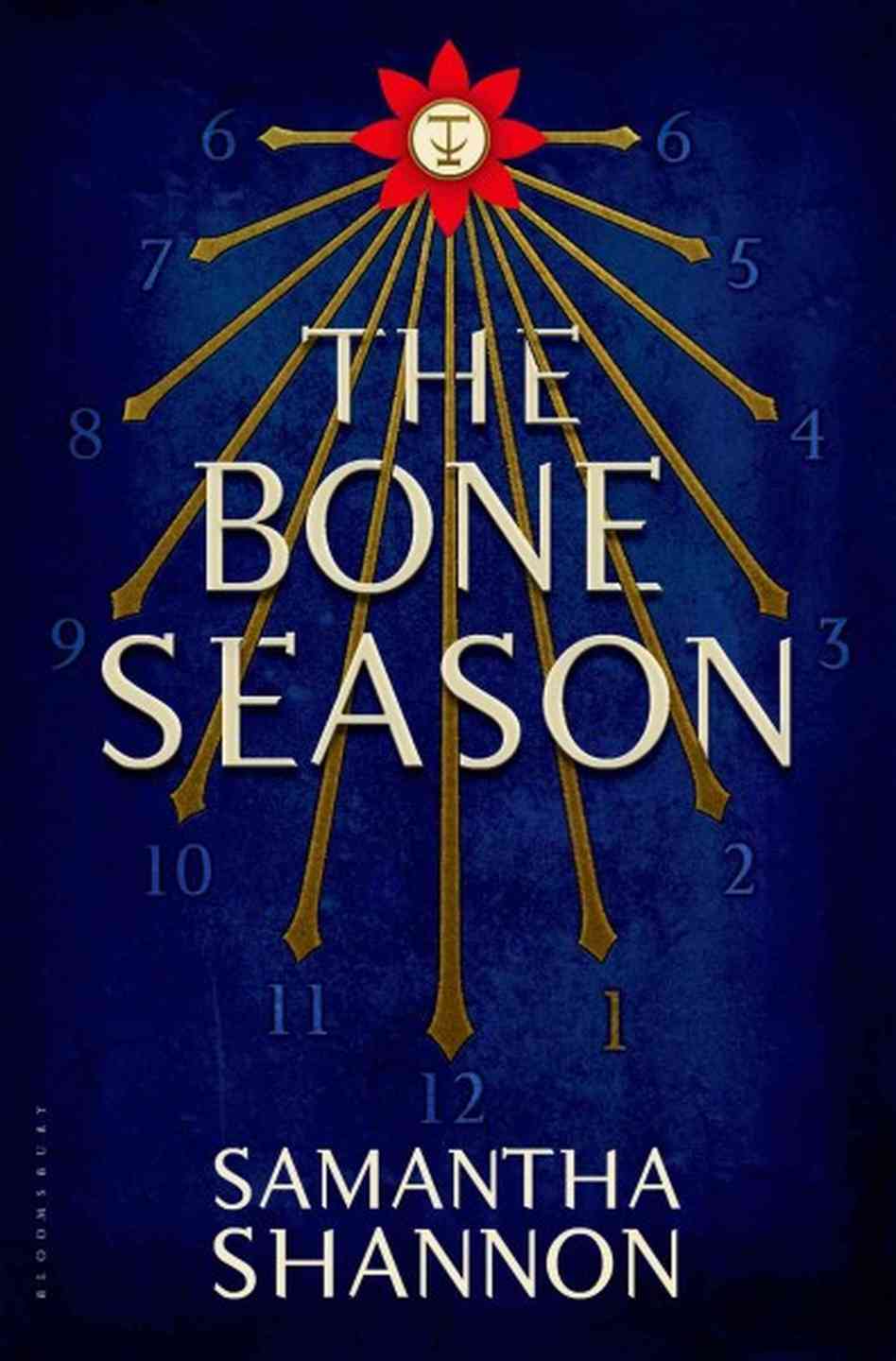 The Bone Season
by
Samantha Shannon
My rating:
5 of 5 stars
This book had everything I look for in a good book!
In this book we are introduced to a Paranormal Futuristic Dystopian London, which is run by a corrupt and fearsome government called Scion. Paige Mahoney, who is the protagonist in this story, is the Mollisher to a powerful and influential Mime-lord. Paige is a dreamwalker, a clairvoyant, one of the highest orders in the 'Seven Orders of Clairvoyance' ranking. People like her are perceived as freaks, an abomination, even amongst her own clairvoyant kind. And being second to a gang-lord and part of the Unnatural Underground Syndicate makes her a targeted threat. And according to the Scion government she is an outlaw who should not exist, and is committing treason by just breathing.
When she is suddenly chased, drugged and captured, she is taken to a place which was once known as Oxford, a place that apparently should no longer exist. There she discovers Scions corrupt secrets, their fed lies, and the true hidden face of Scion London's government, the Rephaim.
That is all the information I am going to give you to introduce you to this complex world. What Samantha has created is amazing, and completely captivating. I was reading this book way into the early hours of the morning. Any free moment I had I spent devouring this book. That's how enthralled I was by it.
I do admit that there was so much detail to the world building of this dystopian London that I was initially overwhelm by it all. It took me about three or four chapters before it all started to flow and make sense. There was just so much thrust upon you at the beginning; it was hard to follow on with. Especially with the use of unfamiliar words, weird names to describe the different clairvoyance's and their ranks in the complex system, let alone trying to grapple with the introduction of this evil government.
But after getting past the beginning hurdle and finally familiarising myself with the language and this new world, I really started to enjoy it. And every chapter after that was like a breeze. Even though I was really busy with work, I still read and finished this book within three days.
Paige Mahoney is a determined and feistily resilient woman, who will not go down without a fight. She is loyal to a fault and hopeful to the end. She truly is a character to admire. Besides our main protagonist, Paige Mahoney, who is just one tough and unyielding form, we have Warden, a Rephaite who comes off as a cold and distant character, but we soon find out is actually more humane than the others of his kind. With the scars of the past that continue to haunt him, we see his layers and motives he tries to keep hidden underneath. And when he and Paige start to see eye to eye, they are a spark to the flame. Let just say that shit goes down, okay.
I really enjoyed this first book in THE BONE SEASON series. Even if the beginning was a bit overwhelming, it quickly redeemed itself and left me wanting more. It was packed with intrigue, action, chaos and imagination. I really need book two, THE MIME ORDER, ASAP because I'm DYING to know what happens next – plus, I need more of Warden. ;P
Oh, and if you didn't know, there is going to be SEVEN books in this series! With the third book, THE SONG RISING, to be released early in 2017 – and I cannot wait! :D
Follow Samatha on...
Twitter: @say_shannon
Instagram: @say_shannon
Website: http://www.boneseasonbooks.com/
Blog: http://samantha-shannon.blogspot.com.au/
THE BONE SEASON SERIES
#1 THE BONE SEASON
#2 THE MIME ORDER
#0.5 THE PALE DREAMER (December 2016)
#3 THE SONG RISING (March 2017)
THE BONE SEASON available now from...
Australia
- https://www.dymocks.com.au/book/title-9781408836439/#.WDMf8Pl97IU
- https://www.angusrobertson.com.au/books/the-bone-season-samantha-shannon/p/9781408836439?voucherCode=ARBBKOSMOCBH&utm_medium=36408&utm_source=APD-Affiliate
- http://www.booktopia.com.au/the-bone-season-samantha-shannon/prod9781408836439.html?clickid=Wsx0EGXhlTtJxdYSWHXhfygvUkkToN22M0w3xM0&utm_campaign=Booko&utm_medium=affiliate&utm_source=APD&promoCode=QKTNCSYXGJVRKSMBKO
International
Paperback - https://wordery.com/the-bone-season-samantha-shannon-9781408836453?cTrk=Mjk2NjEyNjd8NTgzMzIwOWRiMDBlMjoxOjE6NTgzMzIwOGFhZDdkMjcuNzI5ODMwNDk6NjMwNzQ2YmE%3D
Hardback - https://wordery.com/the-bone-season-samantha-shannon-9781620401392?cTrk=Mjk2NjEyNjd8NTgzMzIwOWRiMDBlMjoxOjY6NTgzMzIwOGFhZDdkMjcuNzI5ODMwNDk6NTIxZjcxY2Q%3D
Paperback - http://www.bookdepository.com/The-Bone-Season-Samanth-Shannon/9781408836453?ref=grid-view
Hardcover (CHEAP!) - http://www.bookdepository.com/The-Bone-Season-Samanth-Shannon/9781408836422?ref=grid-view
LOOK UP THIS BOOK ON
http://www.goodreads.com/
:
- THE BONE SEASON by Samantha Shannon